<< All Companies
About Starzyk Law PLLC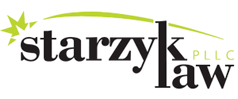 Starzyk Law PLLC is a Nashville, Tennessee based law firm dedicated to providing quality legal services to clients needing assistance with their immigration matters. Our attorney represents foreign nationals, U.S. citizens and employers in their immigration matters nationwide.
Area of practice
Starzyk Law PLLC practices law in the following areas and works with its clients to provide the best possible legal solutions.
Immigration Law Services
Family Immigration
Business Immigration
Removal & Discretion.
Recommend to a friend
0% of 0
REVIEWS
Approve of management
0% of 0
REVIEWS
Starzyk Law PLLC LOCATIONS
Starzyk Law PLLC Headquarters
Center 615 615 Main Street ,
Suite B6
Nashville, Tennessee
37206
Your Starzyk Law PLLC Experience
Starzyk Law PLLC
ADD REVIEW
Do you currently work at Starzyk Law PLLC? Have you worked there in the past? Please rate your expierence and share your thoughts!