<< All Companies
About Ideal Legal Group, Inc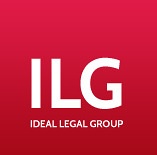 IDEAL LEGAL GROUP, INC. is a full-service law firm specializing in labor and employment matters, family law, international child custody, workers' compensation and immigration. With professionalism, efficiency and affordability, we provide an array of legal services to our clients both nationally and internationally. With offices in Los Angeles, San Francisco, San Diego and New York, our multilingual team of international divorce lawyers offers services in Mandarin, Cantonese and Spanish. Please contact us today for a free consultation.
Area of practice
Ideal Legal Group, Inc practices law in the following areas and works with its clients to provide the best possible legal solutions.
Worker's Compensation
Employment Law
Social Security Benefit
Personal Injury
Driving Violations DUI
Speeding
Immigration
Family Law.
Recommend to a friend
0% of 0
REVIEWS
Approve of management
0% of 0
REVIEWS
Ideal Legal Group, Inc LOCATIONS
Ideal Legal Group, Inc Headquarters
2880 W Valley Blvd
Alhambra, CA
91803
Your Ideal Legal Group, Inc Experience
Ideal Legal Group, Inc
ADD REVIEW
Do you currently work at Ideal Legal Group, Inc? Have you worked there in the past? Please rate your expierence and share your thoughts!