<< All Companies
About Fruit of The Loom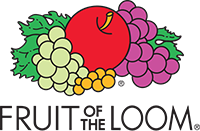 Fruit of the Loom, Inc. is a global pioneer, specializing in the design, manufacture, and marketing of a number of iconic family apparel, athletic apparel, and sporting equipment brands including Vanity Fair®, Fruit of the Loom®, Spalding®, and Russell Athletic®. Each of our brands practice the relentless pursuit of better, by striving to create innovative apparel and equipment that fits well, feels great, and helps make amazing things possible. Fruit of the Loom, Inc., a wholly owned subsidiary of Berkshire Hathaway, Inc., actively seeks ways to be best-in-class in social and environmental responsibility in the communities it serves around the world. Other major national and international brands include JERZEES®, Bike®, AAI®, Dudley®, Sherrin®, BVD®, Underoos®, Lofteez®, Bestform®, Lily of France®, Curvation®, Intima Cherry® and Vassarette®.
Recommend to a friend
0% of 0
REVIEWS
Approve of management
0% of 0
REVIEWS
Fruit of The Loom LOCATIONS
Fruit of The Loom Headquarters
1 Fruit of The Loom Drive
Bowling Green, KY
42103
Your Fruit of The Loom Experience
Fruit of The Loom
ADD REVIEW
Do you currently work at Fruit of The Loom? Have you worked there in the past? Please rate your expierence and share your thoughts!