<< All Companies
About Hartig Drug Co. Inc.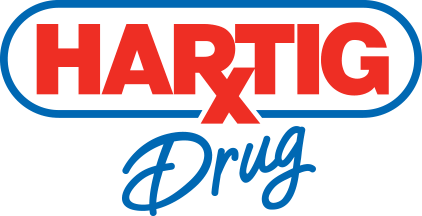 Throughout our 100 plus year history, Hartig Drug has played a key role in progressive retail practices. Did you know that Hartig Drug opened the first self-service drug store in Iowa and was one of the first pharmacies to employ female pharmacists and store managers? The principles upon which A.J. Hartig founded the company, offering the best product selection and providing fanatical service to his customers, are the corner stone of our company culture today. Hartig Drug has expanded its product offerings in retail and pharmacy and has grown via the addition of many stores throughout the years. Our drug stores and pharmacies are located in communities in Northeast Iowa, Northwest Illinois, and Southwest Wisconsin. Hartig Drug operates retail stores, long-term care pharmacies, and Finley Hartig Homecare, a durable medical equipment company. Additionally, we provide pharmacy services to and for several community critical access hospitals and operate MedOne Healthcare, a pharmacy benefit management company that offers customized prescription benefit plans to businesses, prescription discount programs, prescription mail order service and specialty pharmacy services. Hartig Drug remains active in the communities in which we serve. Our employees, live, work and play in the communities in which we operate. This connection to the community is what drives us every day to provide the best possible service and products to our patients and customers. They are our neighbors.
Recommend to a friend
0% of 0
REVIEWS
Approve of management
0% of 0
REVIEWS
Hartig Drug Co. Inc. LOCATIONS
Hartig Drug Co. Inc. Headquarters
703 Main Street
Dubuque, IA
52001
Your Hartig Drug Co. Inc. Experience
Hartig Drug Co. Inc.
ADD REVIEW
Do you currently work at Hartig Drug Co. Inc.? Have you worked there in the past? Please rate your expierence and share your thoughts!